ARIZONA GHOST STORIES / LINKS
ARIZONA GHOSTS - Claudia brings us true hauntings from the state that made the Olde West the legend that it is today!


CONNECTICUT LINKS
WESTERN CONNECTICUT PARANORMAL RESEARCHERS - Like their name implies, these are some serious paranormal researchers based in "CT" with an extensive photo collection -- a "Net" trip worth making, tell 'em Keno sent ya!


SAN DIEGO BACK HILLS LINKS
JULIAN'S LIVE DINNER THEATER -- The infamous and Romantic and alluring Pine Hills Lodge -- Playing March 31 to June 3rd "SLEUTH" -- A "whodunit" tour-de-force by Anthony Shaffer
THREE SISTERS FALLS -- My all time, best, bar none, no kidding, this is the best of the best favorite hike-to-and-jump-over-the-rattlers-on-the-way swimmin' hole in my 20's and 30's in East San Diego County, and I place this link in fond and lasting memory of my pal, Tracey..... And, Babbs, if you ever fall upon this page, shoot me an email and say "Hi."
http://www.oriflamme.net/ABDSP/MythLeg/mythleg.html
WHITE LADY OF VALLECITO -- The legend goes that one night in the early 1850's, the stage pulled into Vallecito Station, and on board was a young woman who was frail and had taken ill.


RIVERSIDE LINKS
THE HISTORIC MISSION INN -- My favorite "haunt" -- this one is a one of a kind, for reals -- you'll never find another one like it in the universe.....and when you are there, say HI to Frank Romero! Our favorite Bartender on the planet!

GET YOUR KICKS ON ROUTE 66 -- This site is dedicated to showing that there is more to the past than abstract black and white pictures, World War II type documentaries, or the Leave it to Beaver model of a perfect world.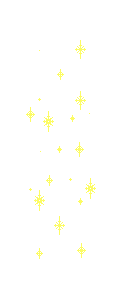 More Ghost Places to Visit
(can't get enough, eh?)
13 Pumpkin Avenue -- Party games, costumes and makeup, coloring, music and more -- visit them this Halloween!
Amulet's Garden: -- So you say you love ghosts, eh? Well, try and spend one night here without keeping your lights on all night!
Corolla's Phantom Fortress -- Here's a site that was started in part due to inspiration from our site, and that is totally cool so we visited there and think you should too!
Crazysayings.com Message Board -- Looking for the ultimate UFO - Paranormal - Aliens & Ghosts Message Board? You found it here ... these guys have built the best, check it out! Even has who is online, log-in, crazy what-if's, general discussions and much more.
Halloween Network -- The Halloween Network is comprised a number of Halloween oriented web sites. Great resource, check 'em out!
Halloween Tales -- Great site with the focus on more than just Halloween, ie: Christmas, etc. ! Visit them soon and be sure to come back here any old time too!
The Haunted Diary - An Internet diary log that is an account of ghosts and spirits located in two different houses in Pennyslvania, USA. Proof is provided by images, documentations, a ghost cam, stories and feedback from a message board. Readers are invited to participate in the discussions on the message boards or view the ghost cam for activity.
Heather's Ghost Study Society -- Let's give a warm and spine chilling welcome to a new face in the mist! Neat intro music, stories, pictures, submittal welcomed, and more!
wierd-n-strange.com -- New site, let's see where it goes. Kinda weird, kinda strange...but really nice people runnin' it too.
Shadowers -- The truth of the Shadow People, who they really are, and other phantom phenomenon. Nicely done site and worth the visit!
Truth Seeker TV -- Hosted by Jimi Petulla, this is an all new Reality Show that dares to go where other shows fear to tread.

UFO's & Alternative Health
(Who would have thought these would be together! The cyber version of Green Eggs & Ham!)
Alien Observer.com - Explore and Explain the Alien/UFO Enigma! Hey, over there! Did you see that guy with 7 toes and a head shaped like a fruit pit walk by?? Made ya look! But seriously, folks, this site a worth the view. Check it out!
Global Vision International - Cutting Edge Alternative Information specialising in Sacred Geometry, Ancient Knowledge, Alternative Earth History, Alternative Healing, Alternative Culture, Tantra, Personal Growth, Permaculture and more. Plus hard to get and suppressed information on UFO's, Alien Contact, Abductions, Crop Circles and Cover Up's, etc.

FUNNY (HUMOROUS AMONGUS) LINKS
Willie P. Richardson - The Phone Prankster! -- This guy is hilarious (or at least we thought so and we were stone cold sober!)
Hey Kids! What Time Is It? It's Howdy Doodie Time! -- You just have to visit this place for a whole bunch of reasons, nostalgia, you can buy lost episodes,
and more!

I MUST BE DREAMIN'!
Dream Central -- The ONLY internet site you will ever need for information on dreams, dreaming and dream analysis! This site is rich with information and even has a complete dreams dictionary -- a must for those wanting to know what's really goin' on when their eyes are closed!

LOOK MA! WE CAN MAKE MONEY TOO!
Affordable Pay-Per-Click Advertising - Check it out.
Fire the Boss! Earn a Ton of Money -- Ok, ok. Well, you never know, stranger things have happened. Of course, there's nothin' scarier than waking up one day and finding out you can afford to go to Bora Bora and see those cute lil' island girls basking in their native attire! Lions, tigers and bares, oh my!
Outstandinghealth.cc - These guys pretty much have it figured out, they not only provide you with the product to sell, but actually assist in digging up leads (excuse the word "digging" which could mean a lot of things on a Ghostories site, ahem), anyway, if you are into this sort of thing, these are the guys to check out.

MARRAIGE (THE ULTIMATE "HITCHING POST")
AllMarraiges.com - Stephanie Wing, a spiritual reverend. I can legally perform weddings and I also joyfully perform commitment ceremonies...for all types of "couples" in a very loving and wonderful way. Visit her site today! She is really really great!

Cars (Yes, "Cahs" -- Dey Spooky too!)
DEER PARK WINERY AND CAR MUSEUM -- This is the absolute best place in the world to be transported back in time ( just like in Back to the Future!) and see everything the way it was when you were only three feet tall (or even when you were chasin' after girls!). Old cars, great wine, old radios, old televisions, and a perfect way to spend the day. You hadn't outta miss this one -- it's perfect!
THE ULTIMATE PONTIAC GTO PICTURE SITE -- by Sean Mattingly. There's no bigger Pontiac GTO image collection anywhere! Don't miss the Picture Of The Week. Hey, for real, Stephen King did that movie on "Christine" and even though she wasn't a GTO (she wasn't, was she?), it still showed that spirits live on in the cars from their owners -- and it gives me the shivers when I see an old car and wonder just who, or what, was driving around in it ... and how many owners did it have? Purty kewl, ya know! Check this one out! A big thank you to Mr. Erickson for "driving" us to this site!

Click here to Return to Ghostories Main Front Page